Taekwondo Can Help Your Family Thrive!
Roanoke Taekwondo is proud to offer a Family Martial Arts program that allows siblings and parents of different belts and experience levels to train together in one class! Families from around Roanoke have come to train with us -- mothers, fathers, brothers, and sisters of all ages. Some are white belts and some are black belts, but we wanted to open a space where families from our community can train together without having to attend separate classes. Plus, if your child is enrolled, parents can TRAIN FREE!
Just fill out the short form below to learn more!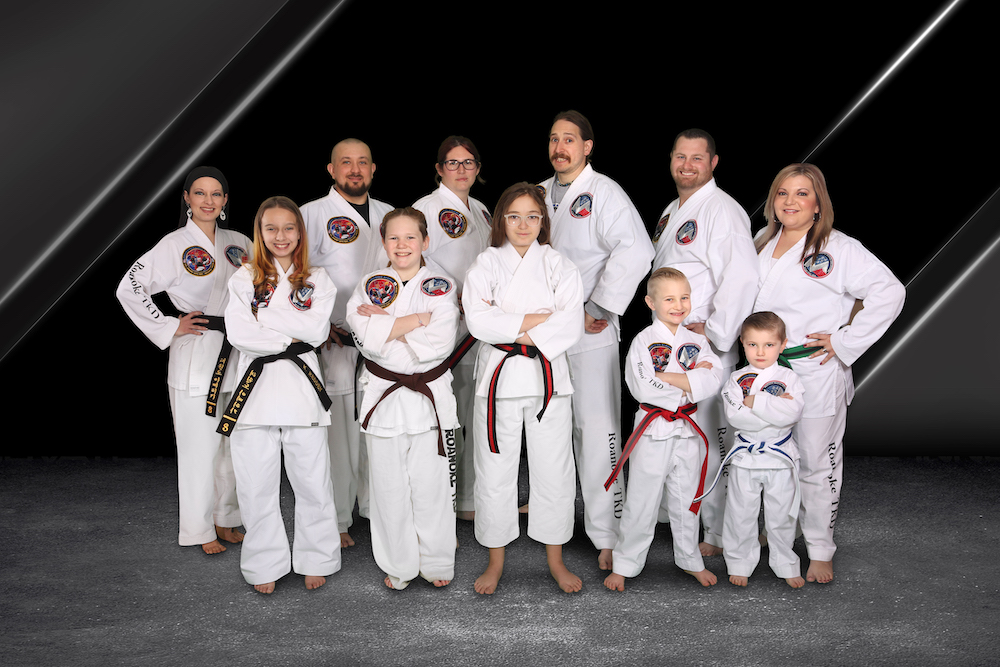 Forge Stronger Bonds Through Family Martial Arts!
With our Family Martial Arts program, you'll be able to bond with your kids or siblings in a fun, healthy way. Parents get the opportunity to become role models for their children in the world of Taekwondo and beyond, and kids get to spend time with their parents in a unique way. These classes are also a great opportunity for parents to reinforce the teachings of Taekwondo at home -- things like respect, self-discipline, and perseverance become habits at home and not just in class.
Family Martial Arts classes will help you:
Enjoy a unique bonding activity
Make scheduling classes simpler
Bring the teachings of Taekwondo home
Become a family of black belts!
Because parents can train for free when their child is enrolled at Roanoke Taekwondo, it's also a great way for adults to get started on learning self-defense, building robust fitness, and meeting other like-minded individuals from all across Roanoke!
Try Roanoke's Premier Family Martial Arts Program Today!
Join us at Roanoke Taekwondo and create a family that's black belt strong! We are proud to bring the unique and exciting offering to Roanoke -- our Family Martial Arts classes will help siblings become closer, parents become better role models, and families come closer together.
Just fill out the short form below to get started with Family Martial Arts!